Hello?
Is anybody still out there? Anyone? I know I don't deserve to have anybody answer me. Technically, I've been gone for almost two years now, but I didn't mean it. I got caught up writing my book, Same Family, Different Colors and then promoting that book. I created a new blog for that book and discovered Instagram and then one thing led to another and it was 2018!
But I missed the Meltingpot. I missed blogging regularly. I missed you, dear readers.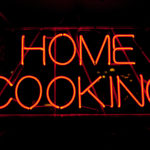 So, I've decided to come back. But I'm not just going to pick up where I left off. I'm coming back with a new look and a couple of other new ingredients for the Meltingpot. But while the new and improved Meltingpot is being constructed, I wanted to throw out a couple of alternative sources for Meltingpot-style news and information.
For folks who like their race and culture news on the serious, try NPR's Code Switch. It's a radio show and a blog and it's always current and thought-provoking.
On the other hand, if you don't mind that your race and culture news might be a little last year, but it's infused with laughs, try listening to the Politically Reactive podcast hosted by W. Kamau Bell and Hari Kondabolu. They have two seasons already posted and are supposedly working on season three.
Finally, if you just want to escape from the political shit storm that is America right now, you can do what I do, which is fantasize about living in another country by watching endless episodes of House Hunters International. You can thank me later.
So if you're still out there, dear readers, please know I'm coming back. I am back. I'll be back. I'm here. Keep checking in for the big reveal of the new and improved Meltingpot. I'm shooting for early March. Stay tuned.
Thanks!