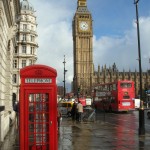 Hi Meltingpot Readers,
Guess what? I got the job! No, I'm not leaving my Temple gig. I applied to be the advisor for our London summer program and I just found out I got the job. Summer 2014 the Kinky Gazpacho family will be eating fish & chips, riding the tube and generally having a jolly good time getting to know the city of London.
The course I will be teaching is all about London's diverse multicultural communities. There's going to be a lot of touring around trying to show our students who really is a 'real' Londoner. Did you know London is no longer a majority White city? So, I would be so thankful if any of you have suggestions about neighborhoods, off the beaten path restaurants, museums, cultural centers etc that showcase some of London's ethnic diversity, please share. Really, don't be shy.
As always, I'm listening. And I'm so excited!
Peace Cheerio!