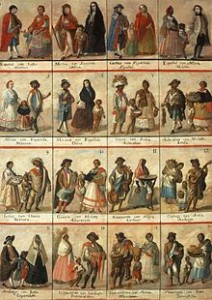 Hi Meltingpot Readers,
Since today is Round-Up Wednesday and since it seems I can't escape the stories about colorism in the Latino/Brazilian communities, I thought I'd just share two stories that really made me realize how much the new book I'm working on is needed. My new book is all about colorism in Black, Latino, Asian and interracial communities. Clearly I can't write it fast enough.
Check out this story that appeared on the Huffington Post Latino Voices yesterday. It's a personal essay written by a Dominican-American male who tells of his racial coming-of-age in New York City. In the essay he admits that even though he looks Black, he'd do anything he could to not be identified as such, including perming his hair. It's deep.
And then turn your attention to this Salon.com article about a Brazilian pop star who had to go through a light-skin makeover before she was deemed ready for primetime. The story goes beyond Brazil in looking at what pop stars the world over have to look like and the answer is White. White. White.
I know this is reality. Heck, that's why I'm writing the book. But doesn't it just seem crazy that people can only see beauty in white skin? What is that about in your opinion? I'd love to hear your thoughts. And I mean really, I'm taking notes.
I'm so listening.
Peace!