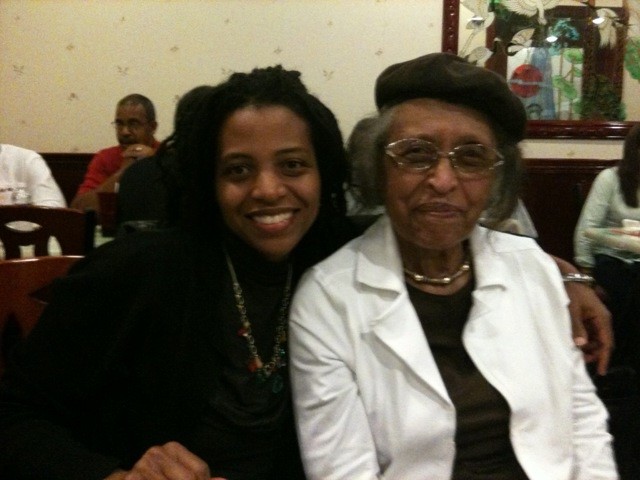 Hi Meltingpot Readers,
There's a lot of sadness and anger in the United States right now, most of it stemming from the situation happening in Ferguson, Missouri and the continual assault on Black lives. And then if you throw in the pathetic and disturbing downfall of Bill Cosby, as his secret life as a sexual predator comes to light, it's enough to make any self-respecting Black person want to curl up and hide for the next 100 years or so.
There is so much pain and sorrow blowing through our world, I don't want to add to the negativity. It's hard not to express my anger in a public format, but I am trying to offer something different here on the Meltingpot. So, I started thinking about the things I was truly thankful for this Thanksgiving. Being healthy and having my family nearby is definitely at the top of my list. The fact that my children are healthy and happy makes me incredibly thankful. And of course, the fact that I have a job that I love is indeed a glorious blessing.
But there's something else I'm really thankful for that might not seem possible at this particular moment in time. I am really thankful that I was born Black. Despite the fact that I was born and raised in a state deemed the most inhospitable to Black people. Despite the fact that I grew up surrounded by White people. Despite the fact that my own country still has yet to recognize Black people as first-class citizens. Despite the fact that this nation currently seems to be at war with my people, I am truly, hands-down happy and grateful that I was born Black in America. Here's why.
I am thankful that my skin is this warm chocolate hue that looks fantastic draped in bright, radiant colors. I am thankful that this brown skin is also aging so well, people think I'm a decade younger than I really am. (It's true, my Black don't crack.) I am thankful that my thick, kinky hair is so versatile and full of personality. I am thankful that I come from a large family with a distinct cultural heritage that pulls from our southern roots, African heritage and Midwestern sensibilities. I am thankful that I feel a genuine kinship with other people around the globe whose life journey parallels my own. I am thankful that Black men above a certain age give me the nod on the street. I am thankful that Black women above a certain age will smile at me and my children when I encounter them on the street. I am thankful that I can claim some of the most brilliant, strong, creative, dedicated, amazing human beings ever to walk on the face of this earth as "my people." I am thankful that I am the offspring of ancestors who were battered, beaten and brutalized so terribly, yet they were never broken. Never, ever, broken. Imagine the physical and emotional strength necessary to not only survive the middle passage, slavery, and Jim Crow Segregation, but to thrive and create and surpass the greatest expectations placed on you by your oppressors. That's like superhuman shit right there. And I have their superhuman blood rolling through my veins today. Hell yeah, I'm Black and I'm proud…and very, very thankful.
Happy Thanksgiving, dear readers! And please know I am extremely thankful that you all continue to visit the Meltingpot. I hope you have a warm and tasty holiday. (And pardon my potty mouth above.)
Peace!