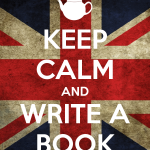 Hi Meltingpot Readers,
Sorry for the silence. I have been busy. Really busy. But in a good way. Remember a few weeks back I mentioned I'd be making an announcement soon. Well, I can officially say it now as the ink is dry on the contract. I sold my book proposal to Beacon Press! I've hinted about the book here and there, it's the one about color bias in American families. After writing about hair for all of these years, I'm excited to expand my area of expertise into skin color politics as well, and not just for Black people, either. I'm including people of all backgrounds and of all shades and hues into my research.
The book is going to part memoir, part investigative journalism and hopefully completely engaging as any story about human diversity generally is. At least to me diversity is always a cool topic to explore. So, what does that mean for all of you, my most faithful readers?
Well, I'm only one month into researching and you can see how many times I've posted here. So, rather than pretend that I will keep up with weekly posts, I considered going dark for 15 months, but I can't bear to stay away. Instead, I will continue to update regularly on the first Monday of the month. Just enough to keep you satisfied, I hope.
But if you want more of me, please feel free to follow me on Twitter because I am always good for 140 characters or less.
And I think I'll be creating a TUMBLR blog to document my trip to London and Portugal this summer, so if I do, I'll post the link.
Thanks for caring, people. I do appreciate you.
Peace!