Hi Meltingpot Readers,
It's Wednesday. Time to see what the world wide web is offering up for those of us who like our news both colorful and tasty. Here's what I have for you: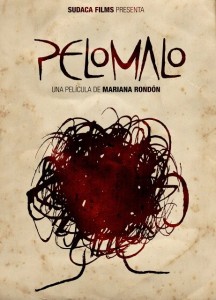 1. You know I'm obsessed with Black hair, but I'm sooo not the only one. There's a new movie, screening at the Toronto International Film Fest called Pelo Malo (translation: bad hair) about a cute little boy  in Venezuela who believes straightening his curly hair will change his life. It's a movie about identity and family by Venezuelan director, Mariana Rondón. Check the trailer and tell me what you think.
2. I don't have time to watch TV these days, but I still heard all about Miley Cyrus' controversial performance on the MTV Video Music Awards on Sunday night. Apparently Cyrus decided to completely shed her child star status and reinvent herself as a sex-crazed maniac. Some people interpreted her new attitude and style as being "Black." I watched her bizarre and distasteful performance and could do nothing more than shake my head and feel sorry for her parents. Thankfully, author and advice columnist Demetria Lucas was able to analyze Cyrus's act with insight and clarity on The Root and made some really good points that I agree with 100 percent. Check it out here.
3. And finally,  I think everybody is aware that we are celebrating the anniversary of the legendary March on Washington. To some, that march feels like ancient history, but many of the people who took part in that historic moment are still alive and can truly put the progress or lack thereof of American race relations and civil rights in perspective. The Huffington Post actually spoke to some of those people – the ones who actually marched – and compiled their memories in a nice video.
What are you reading about these days, dear readers? If it's nice and tasty, please share.
Peace!