Hi Meltingpot Readers,
Once upon a time, I fell in love with a man from Cadíz. Our subsequent romance and eventual marriage required frequent travel to Spain. I fell in love with the country as my love for the man deepened. But then we had kids. And 9/11 happened. And the economy tanked. And it suddenly became a lot more difficult and expensive to go to Spain. But still, I cannot turn off my internal clock that says I should be in the Iberian peninsula during the months of June – August. It just doesn't feel right to be in the United States in the summer for me. I literally feel an internal longing and a sense of being in the wrong place at the wrong time. All. The. Time.
I know these are first world problems and I should hardly complain given all of the blessings in my life, but, man, I wish I was here: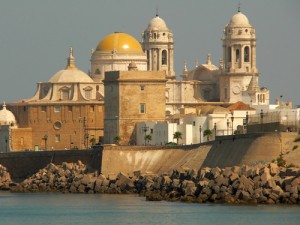 If you could be anywhere these days, where would it be? Do you have plans to get there somehow? I'd love to be inspired. I'm listening.
Peace!